Note: Supplemental materials are not guaranteed with Rental or Used book purchases.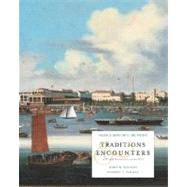 Questions About This Book?
Why should I rent this book?
Renting is easy, fast, and cheap! Renting from eCampus.com can save you hundreds of dollars compared to the cost of new or used books each semester. At the end of the semester, simply ship the book back to us with a free UPS shipping label! No need to worry about selling it back.
How do rental returns work?
Returning books is as easy as possible. As your rental due date approaches, we will email you several courtesy reminders. When you are ready to return, you can print a free UPS shipping label from our website at any time. Then, just return the book to your UPS driver or any staffed UPS location. You can even use the same box we shipped it in!
What version or edition is this?
This is the 2nd edition with a publication date of 6/5/2002.
What is included with this book?
The Used copy of this book is not guaranteed to include any supplemental materials. Typically, only the book itself is included.
The Rental copy of this book is not guaranteed to include any supplemental materials. You may receive a brand new copy, but typically, only the book itself.
Summary
From 1500 to the Present, Chapters 23-40 This groundbreaking world history text has, in its first edition, become a market leader by offering a fresh, global perspective on the past. The text is unique in approach; covering the world as a whole, examining the formations and development of the world's major societies ("traditions"), and also systematically exploring cross-cultural interactions and exchanges that have been some of the most effective agents of change in all of world history("encounters"). In addition, the authors have taken great care in constructing a coherent vision of the past that is not weighed down by a mass of detail, thus enabling instructors to incorporate additional readings of their choosing. Finally the text emphasizes that historical processes work themselves out through the lives and experiences of individual human beings, opening each chapter with an account of individual experiences that illuminate themes in that chapter. The second edition includes scholarship updates throughout and revisions to organization and content.
Table of Contents
List of MapsPrefaceA Brief Note on UsageAcknowledgementsPART V: THE ORIGINS OF GLOBAL INTERDEPENDENCE, 1500-1800Chapter 23:TRANSOCEANIC ENCOUNTERS AND GLOBAL CONNECTIONSThe European Reconnaissance of the Worlds Oceans Motives for Exploration/The Technology of Exploration/Voyages of Exploration: From the Mediterranean to the Atlantic/Voyages of Exploration: From the Atlantic to the PacificTrade and Conflict in Early Modern AsiaTrading-Post Empires/European Conquests in Southeast Asia/Commercial Rivalries and the Seven Years WarGlobal ExchangesThe Columbian Exchange/The Origins of Global TradeChapter 24: THE TRANSFORMATION OF EUROPEThe Fragmentation of Western ChristendomThe Protestant Reformation/The Catholic Reformation/Witch-Hunts and Religious WarsThe Consolidation of Sovereign StatesThe Attempted Revival of Empire/The New Monarchs/Constitutional States and Absolute Monarchies/The European States SystemEarly Capitalist SocietyPopulation Growth and Urbanization/Early Capitalism and Protoindustrialization/Social Change in Early Modern EuropeScience and EnlightenmentThe Reconception of the Universe/The Scientific Revolution/The EnlightenmentChapter 25: NEW WORLDS: THE AMERICAS AND OCEANIAColliding WorldsThe Spanish Caribbean/The Conquest of Mexico and Peru/Iberian Empires in the Americas/Settler Colonies in North AmericaColonial Society in the AmericasThe Formation of Multicultural Societies/Mining and Agricultural in the Spanish Empire/Sugar and Slavery in Portuguese Brazil/Fur Traders and Settlers in North America/Christianity and Native Religions in the AmericasEuropeans in the PacificAustralia and the Larger World/The Pacific Islands and the Larger WorldChapter 26: AFRICA AND THE ATLANTIC WORLDAfrican Politics and Society in Early Modern TimesThe States of West Africa and East Africa/The Kingdoms of Central Africa and South Africa/Islam and Christianity in Early Modern Africa/Social Change in Early Modern AfricaThe Atlantic Slave TradeFoundations of the Slave Trade/Human Cargoes/The Impact of the Slave Trade in AfricaThe African DiasporaPlantation Societies/The Making of African-American Cultural Traditions/The End of the Slave Trade and the Abolition of SlaveryChapter 27: TRADITION AND CHANGE IN EAST ASIAThe Quest for Political StabilityThe Ming Dynasty/The Qing Dynasty/The Son of Heaven and the Scholar BureaucratsEconomic and Social ChangesThe Patriarchal Family /Population Growth and Economic Development/Gentry, Commoners, Soldiers, and Mean PeopleThe Confucian Tradition and New Cultural InfluencesNeo-Confucianism and Pulp Fiction/The Return of Christianity in ChinaThe Unification of JapanThe Tokugawa Shogunate/Economic and Social Change/Neo-Confucianism and Floating Worlds/Christianity and Dutch LearningChapter 28: THE ISLAMIC EMPIRESFormation of the Islamic EmpiresThe Ottoman Empire /The Safavid Empire/The Mughal EmpireImperial Islamic SocietyThe Dynastic State/Agriculture and Trade/Religious Affairs in the Islamic Empires/Cultural Patronage of the Islamic EmperorsThe Empires in TransitionThe Deterioration of Imperial Leadership/Economic and Military Decline/Cultural InsularityChapter 29: THE RUSSIAN EMPIRE IN EUROPE AND ASIAFoundations of the Absolutist StateThe Gathering of the Russian Land/The Time of Troubles/Westernization and Empires/A Window on the West/The Limits of Westernization/The Russian Empire in Europe/The Russian Empire in AsiaA Society in Tension Muscovite Society before Westernization/The Growth of Trade and IndustryCultural ClashesCrisis in the Church/Westernization and the Enlightenment in RussiaPart VI: AN AGE OF REVOLUTION, INDUSTRY AND EMPIRE, 1750-1914Chapter 30: REVOLUTIONS AND NATIONAL STATES IN THE ATLANTIC WORLDPopular Sovereignty and Political UpheavalEnlightened and Revolutionary Ideas/The American Revolution/The French Revolution/The Reign of NapoleonThe Influence of RevolutionThe Haitian Revolution/Wars of Independence in Latin America/The Emergence of Ideologies: Conservatism and Liberalism/Testing the Limits of Revolutionary Ideals: Slavery/Testing the Limits of Revolutionary Ideals: Womens RightsThe Consolidation of National States in EuropeNations and Nationalism/The Emergence of National Communities/The Unification of Italy and GermanyChapter 31: THE MAKING OF INDUSTRIAL SOCIETYPatterns of IndustrializationFoundations of Industrialization/The Factory System/The Early Spread of Industrialization/Industrial CapitalismIndustrial SocietyThe Fruits of Industry/Urbanization and Migration/Industry and Society/The Socialist ChallengeGlobal Effects of IndustrializationThe Continuing Spread of Industrialization/The International Division of LaborChapter 32: THE AMERICAS IN THE AGE OF INDEPENDENCEThe Building of American StatesThe United States: Westward Expansion and Civil War/The Canadian Dominion: Independence Without War/Latin America: Fragmentation and Political ExperimentationAmerican Economic DevelopmentMigration to the Americas/Economic Expansion in the United States/Canadian Prosperity/Latin American DependenceAmerican Cultural and Social DiversityMulticultural Society in the United States/Canadian Cultural Contrasts/Ethnicity, Identity, and Gender in Latin AmericaChapter 33: SOCIETIES AT CROSSROADSThe Ottoman Empire in DeclineThe Nature of Decline/Reform and Reorganization/The Young Turk EraThe Russian Empire Under PressureMilitary Defeat and Social Reform/Industrialization/Repression and RevolutionThe Chinese Empire Under SiegeThe Opium War and the Unequal Treaties/The Taiping Rebellion/Reform Frustrated/The Transformation of Japan/From Tokugawa to Meiji/Meiji ReformsChapter 34: THE BUILDING OF GLOBAL EMPIRESFoundations of EmpireMotives of Imperialism/Tools of EmpireEuropean ImperialismThe British Empire in India/Imperialism in Central Asia and Southeast Asia/The Scramble for Africa/European Imperialism in the Pacific The Emergence of New Imperial PowersU.S. Imperialism in Latin America and the Pacific/Imperial JapanLegacies of ImperialismEmpire and Economy/Labor Migrations/Empire and Society/Nationalism and Anticolonial MovementsPART VII: CONTEMPORARY GLOBAL REALIGNMENTSChapter 35: THE GREAT WAR: THE WORLD IN UPHEAVALThe Drift Toward WarNationalist Aspirations/National Rivalries/Understandings and AlliancesGlobal WarThe Guns of August/Mutual Butchery/Total War: The Home Front/Conflict in East Asia and the Pacific/Battles in Africa and Southwest AsiaThe End of the WarRevolution in Russia/U.S. Intervention and Collapse of the Central Powers/The Paris Peace Conference/Challenges to European PreeminenceChapter 36: AN AGE OF ANXIETYProbing Cultural FrontiersPostwar Pessimism/Revolutions in Physics and Psychology/Experimentation in Art and ArchitectureGlobal DepressionThe Great Depression/Despair and Government Action/Economic ExperimentationChallenges to the Liberal OrderCommunism in Russia/The Fascist Alternative/Italian Fascism/German National Socialism/Struggles for National Identity in Asia/Indias Quest for Independence/Chinas Search for Order/Imperial JapanChapter 37: NEW CONFLAGRATIONS: WORLD WAR IIOrigins of World War IIJapans War in China/European AggressionTotal War: The World Under FireBlitzkrieg: Germany Conquers Europe/The German Invasion of the Soviet Union/Battles in Asia and the Pacific/Defeat of the Axis PowersLife During WartimeOccupation, Collaboration, and Resistance/The Holocaust/Women and the WarNeither Peace Nor WarPostwar Settlements and Cold War/Global Reconstruction and the United NationsChapter 38: THE BIPOLAR WORLDThe Formation of a Bipolar WorldThe Cold War in Europe/Confrontations in Korea and Cuba/Cold War Societies/Challenges to Superpower Hegemony/The Peoples Republic of China/Dtente and the Decline of Superpower InfluenceThe End of the Cold WarRevolutions in Eastern and Central Europe/The Collapse of the Soviet Union/Toward an Uncertain FutureChapter 39: THE RETREAT FROM EMPIREIndependence in AsiaIndias Vivisection: Partitioned Independence/Nationalist Struggles in Vietnam/Arab National States and the Problem of PalestineDecolonization in AfricaForcing the French out of North Africa/Black African Nationalism and Independence/Freedom and Conflict in Sub-Saharan AfricaAfter Independence: Long-term Struggles in the Post-Colonial EraCommunism and Democracy in Asia/Islamic Resurgence in Southwest Asia and North Africa/Politics and Economics in Latin America/War and Peace in Sub-Saharan AfricaChapter 40: A WORLD WITHOUT BORDERSEconomic Growth in Asia/Trading BlocksCross-Cultural Exchanges and Global CommunicationsGlobal Barbie/Consumption and Cultural Interaction/The Age of AccessGlobal ProblemsPopulation Pressures and Environmental Degradation/Economic Inequities and Labor Servitude/Global Diseases/International OrganizationsCrossing BoundariesWomens Traditions and Feminist Challenges/Migration/Cross-Cultural Travelers