Top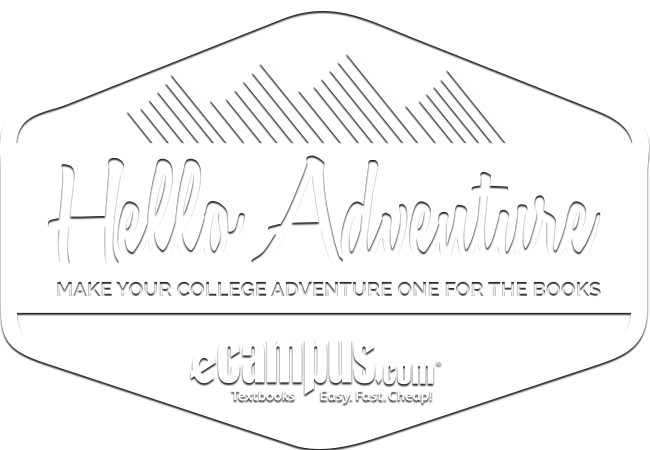 Thank you to everyone who entered the #HelloAdventure Contest! Winners are listed below.
Your college experience is a journey. Along the path, you will find opportunities to venture outside of your comfort zone. Do things every day that make you feel alive. Say Hello to Adventure.
Enter & Win
Grand Prize $1,000 Visa Gift Card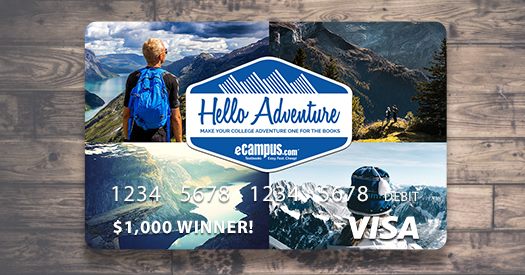 How To Enter To Win The Grand Prize!
Stop what you're doing and say Hello to Adventure! Don't forget to take a photo once you get there.
Follow @ecampusdotcom on Instagram.
Post your photo on Instagram using the hashtag #HelloAdventure and tagging @ecampusdotcom.
Tip: Make sure your account is not set to Private or it won't be able to be considered.
Weekly Prizes (4) $125 Gift Cards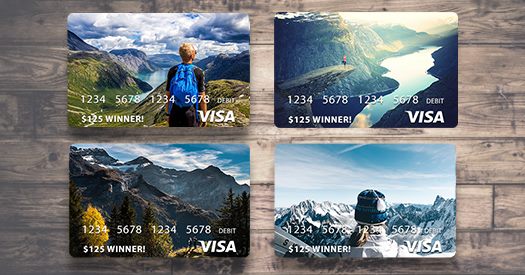 How to Enter to Win our Weekly Prizes!
WINNERS LISTED BELOW
Contest started on 1/4/2016 at 8:30 AM EST and ended 1/31/2016 at 11:59 PM EST.
GRAND PRIZE WINNER!
Sydney T.
The Fashion Institute of Design and Merchandising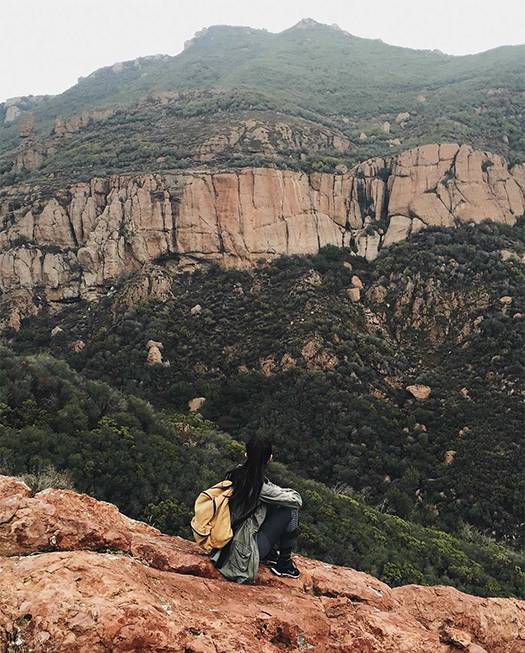 WEEKLY WINNERS!
Week One
Brooke H.
Indiana University
Week Two
Anthony H.
University of California San Diego
Week Three
Shannon G.
University of Indianapolis
Week Four
Kayla N.
Cornell University