Top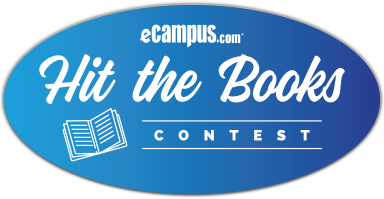 Thank you to everyone who entered our Hit The Books Contest! Winner announcements are below.


Enter & Win
4 Gold Prize Winners
Each Winner Receives:
$250 Visa Gift Card &
$25 Textbook Scholarship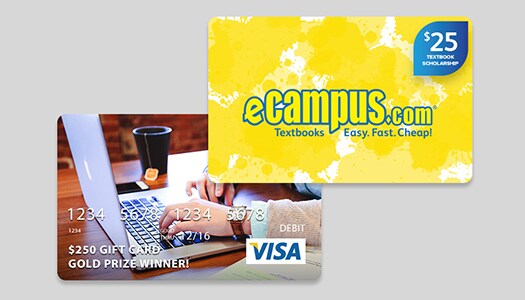 Gold Prize Entry
Think You Could Win an Insta-Grammy?
Enter to Be a Gold Prize Winner:
Follow eCampus.com on Instagram.
Instagram a photo showcasing the appropriate week's study theme and caption it! Include hashtag #HitTheBooksContest and mention or tag @ecampusdotcom.
Psst ... make sure your Instagram is not set to Private. We have to be able to see your entry to be able to consider it!
4 Silver Prize Winners
Each Winner Receives:
$75 Textbook Scholarship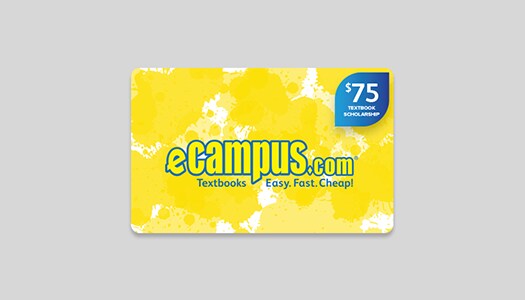 Silver Prize Entry
Instagram Not Your Jam?
Enter to Be a Silver Prize Winner:
WINNER ANNOUNCEMENTS
Contest starts January 10th, 2017 and ends February 7th, 2017.
WEEK #1 GOLD PRIZE WINNER
Sarah K.

University of Nevada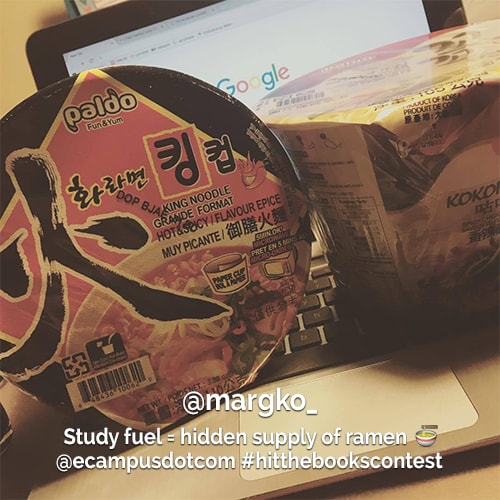 WEEK #1 SILVER PRIZE WINNER
Jordan M.

University of Arkansas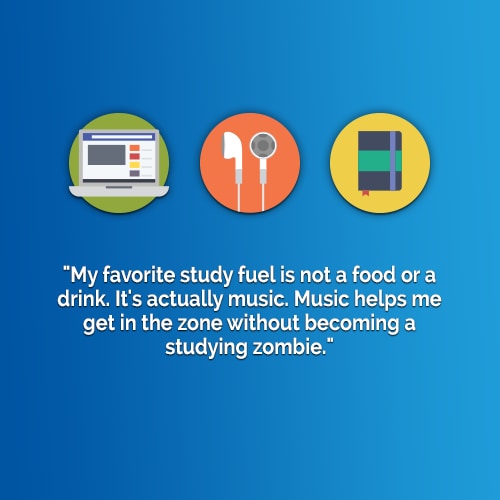 WEEK #2 GOLD PRIZE WINNER
Sara K.

Wilson College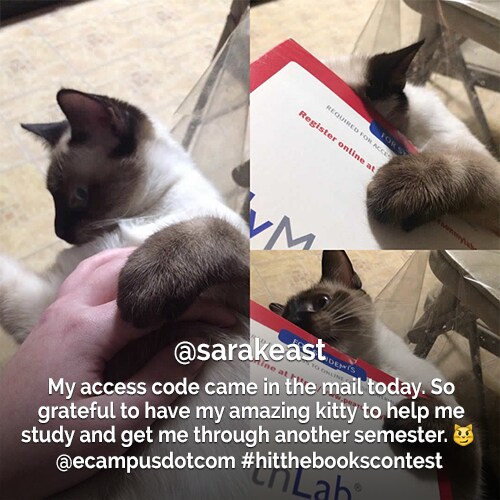 WEEK #2 SILVER PRIZE WINNER
Chloe W.

Ohio Northern University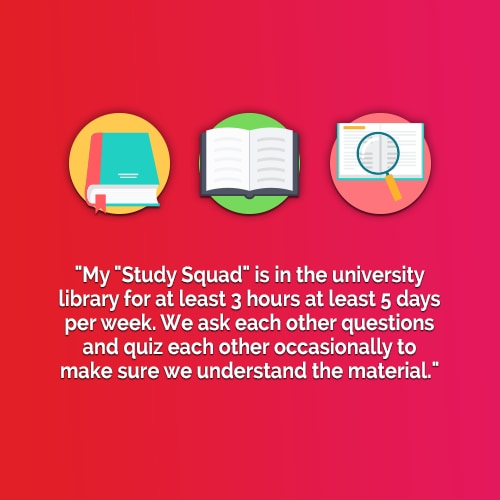 WEEK #3 GOLD PRIZE WINNER
Erica T.

Georgetown University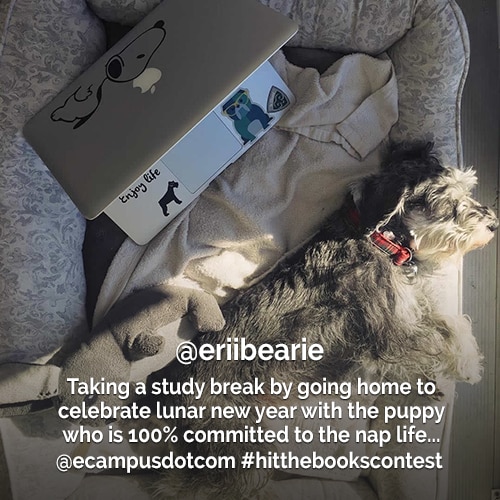 WEEK #3 SILVER PRIZE WINNER
Shannon G.

Michigan State University
WEEK #4 GOLD PRIZE WINNER
Dani M.

Ramapo College of New Jersey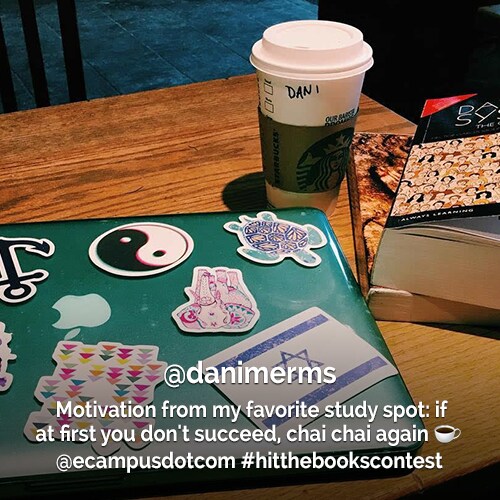 WEEK #4 SILVER PRIZE WINNER
Emma S.

University of Colorado Boulder